Business Line: la spirale della bassa crescita e la direttiva iraniana sui dati
Commenti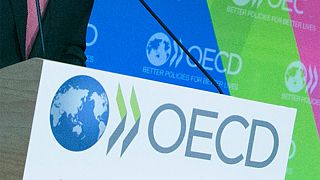 Come ha avvertito l'Organizzazione per la cooperazione e lo sviluppo, l'economia globale è bloccata in una spirale di bassa crescita. Business Line indaga sul perché e come si può uscirne.
Nostra ospite è la capo economista dell'Ocse, Catherine Mann, che a Euronews ha spiegato come questi bassi livelli di crescita privino i giovani di opportunità lavorative e mettono a rischio le pensioni di chi il mondo del lavoro dovrebbe lasciarlo.
Inoltre ha spiegato perché l'Ocse pensa che un'uscita del Regno Unito dall'Unione Europea avrebbe impatto negativo sia sull'uno che sull'altra.
Global #economy stuck in low-growth trap; govts need to act to keep promises https://t.co/Ie5iQMp035#OECDwk Outlook pic.twitter.com/Mu9iLNIkDV

— OECD (@OECD) 1 giugno 2016
Nella nostra rubrica dedicata all'information technology, spieghiamo che ci sono preoccupazioni per la decisione delle autorità di Tehran di ordinare ai social media stranieri di trasferire i dati di cittadini iraniani su server all'interno del Paese.
Iran orders all Messaging Apps to store its citizens' data within Country https://t.co/ZEZE1ayn9S#surveillancepic.twitter.com/ROTV7GibNQ

— The Hacker News (@TheHackersNews) 31 maggio 2016