Quella che vedete un questo video della NASA non è una mosca che attraversa un telescopio o una macchia solare mobile.
Millions of people saw #Eclipse2017 but only six people saw the umbra, or the moon's shadow, over the United States from space today. pic.twitter.com/hMgMC5MgRh

— Intl. Space Station (@Space_Station) August 21, 2017
Si tratta di una spettacolare sequenza che mostra il passaggio della Stazione Spaziale Internazionale (ISS) davanti al sole durante l'eclissi solare. Il fotografo della NASA Joel Kowsky ha scattato l'immagine dal Wyoming.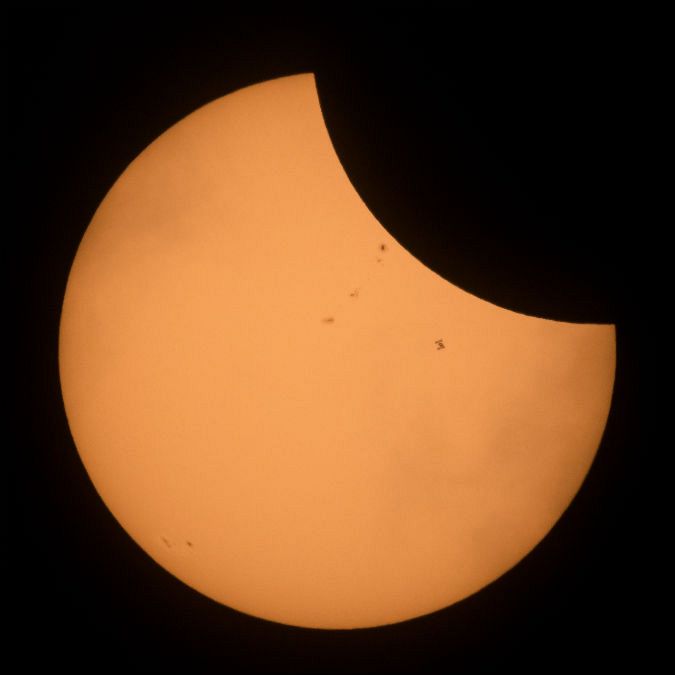 Credito: NASA / Joel Kowsky small>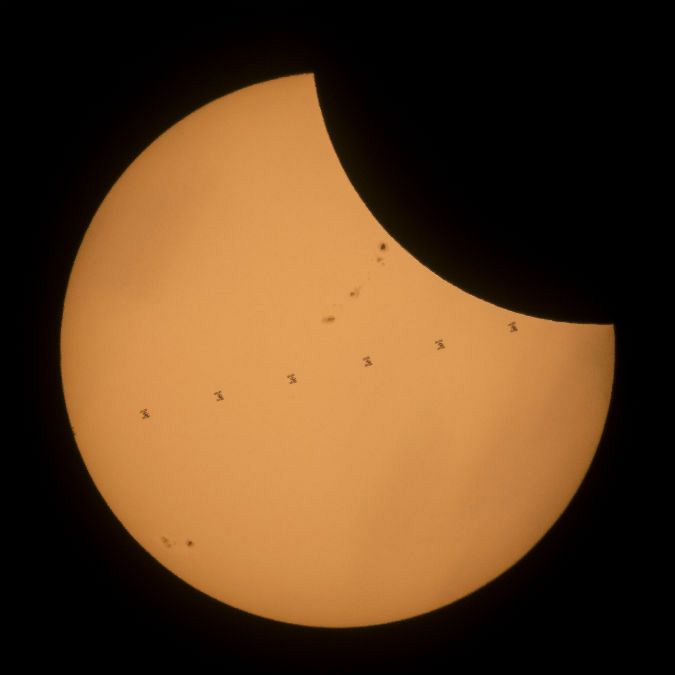 Credito: NASA / Joel Kowsky small>
---