Cyber-attacco alla HBO, rischio spoiler per i fan del ''Trono di Spade''
Commenti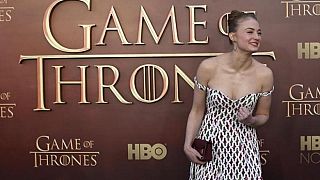 Allarme spoiler per i fan del ''Trono di Spade''. L''emittente televisiva statunitense HBO ha subito un furto: 1,5 terabyte di materiale scritto e video, tra i quali ci sarebbe anche il copione del quarto inedito episodio della settima stagione della celebre serie televisiva.
HBO says data hacked, media says 'Game of Thrones' targeted: https://t.co/M2SKXNI4Xm via ReutersTV</a> <a href="https://twitter.com/hashtag/ReutersCyber?src=hash">#ReutersCyber</a> <a href="https://t.co/q47Y183Be7">pic.twitter.com/q47Y183Be7</a></p>— Reuters Top News (Reuters) 1 agosto 2017
"Penso questo sia solo l'inizio ed è molto probabile, che vedremo molte più informazioni diffondersi, viste le dimensioni di quello che è successo'', spiega Alan W Silberberg, fondatore di Digijacks, gruppo specializzato nella cybersicurezza. ''E' difficile credere che stiamo parlando solo di uno, due o tre episodi. Quello di cui stiamo parlando è un'enorme quantità di informazioni che è là fuori da qualche parte. Non si sa ancora se queste verranno rilasciate oppure se intendono negoziare per riconsegnarle in qualche modo".
Non è la prima volta che il colosso americano viene colpito dagli hacker. Nel 2015 i primi quattro episodi della quinta stagione del Trono di Spade erano finiti online, così come Netflix ha subito il furto di alcune puntate di ''Orange is the New Black''.