Primarie Usa: netta vittoria di Hillary in South Carolina
Commenti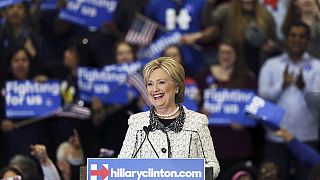 Hillary allunga il passo, nell'aperitivo del Supermartedì (si voterà in 11 Stati per le primarie democratiche) che le porta in dote 37 delegati dal South Carolina, vinto con quasi i tre quarti dei voti (73,49%)
We did it, South Carolina. pic.twitter.com/7qGDnavcID

— Hillary Clinton (@HillaryClinton) 28 febbraio 2016
Ora il vantaggio su Bernie Sanders supera i 450 delegati (542 contro 89). Ma l'ex first lady non abbassa la guardia.
"Ci batteremo – ha detto dal palco di Columbia – per ogni voto in ogni Stato. Non diamo niente e nessuno per scontato".
Dal canto suo il rivale ha reso l'onore delle armi, affermando però che "la sfida è appena cominciata". Il primo voto nel profondo sud, però, ha mostrato i limiti della candidatura Sanders. In uno Stato dove metà dei voti democratici sono afroamericani, lo scarso radicamento del senatore in questa fetta di elettorato gli restituisce un risultato modesto.
I am very proud of the campaign we ran and grateful for our grassroots supporters. This campaign is just beginning. pic.twitter.com/bhhL8fXzRq

— Bernie Sanders (@BernieSanders) 28 febbraio 2016
Martedì, dunque, la forbice potrebbe ulteriormente allargarsi, con in palio i delegati di Stati come l'Alabama e l'Arkansas. Difficile riuscire a ottenere una candidatura democratica senza fare breccia nel cuore degli afroamericani. La competizione per il "socialista" d'America è tutta in salita, ma non appare affatto intenzionato ad arrendersi prima del tempo.