Distruzione di Timbukutu, all'Aia si apre uno storico processo
Commenti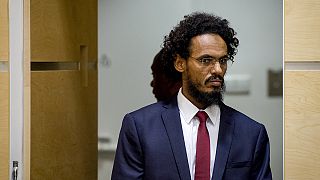 La distruzione di Timbuktu arriva sui banchi della Corte penale internazionale. Si è aperto all'Aia il processo contro Ahmad al Faqi al-Mahdi, accusato di essere un membro del gruppo fondamentalista Ansar Dine e capo di una brigata che ha distrutto nove tra mosche e mausolei costruiti tra il 13esimo e il 17esimo secolo.
Suspected Islamist rebel accused of Timbuktu destruction appears at International Criminal… http://t.co/gqw678ATXhpic.twitter.com/6qEFtIXU36

— Brisbane Journal (@brisbanejournal) September 30, 2015
È la prima volta nella storia che il tribunale dell'Aia si pronuncia sulla distruzione di edifici religiosi e monumenti storici.
Suspect in destruction of #Timbuktu mausoleums sent to ICChttp://t.co/4MiaSG4dO1pic.twitter.com/odAeRakGd0

— Al Arabiya English (@AlArabiya_Eng) September 26, 2015
I fatti risalgono al 2012, quando, dopo l'occupazione del nord del Mali, il gruppo fondamentalista islamico ordinò la distruzione di tutti gli edifici considerati blasfemi. Per la città dei 333 Santi ha significato la perdita di oltre dieci strutture secolari e di 4mila manoscritti originali.
euronews: Timbutu's mausoleums, destroyed by militants, are being rebuilt http://t.co/mtVrFGTnO8pic.twitter.com/zDcEicmukh

— Michael Voolaid (@michaelvoolaid) July 21, 2015
All'inizio di quest'anno è stata avviata la ricostruzione di 14 mausolei con l'utilizzo delle tecniche tradizionali.