Gli italiani? Un popolo di persone sempre più sole
Commenti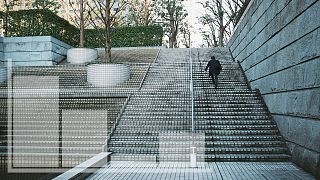 Gli italiani? Un popolo di persone sempre più sole e senza nessuno con cui comunicare. Una fotografia, scattata da Eurostat, che ribalta lo stereotipo dell'italiano tipico. Secondo un rapporto dell'Ufficio Statistico dell'Unione Europea il 13,2% degli italiani non ha nessuno a cui chiedere aiuto, morale o materiale, in caso di necessità.
L'Italia guida questa speciale classifica, con un tasso più che doppio rispetto alla media della UE che è del 6% circa (i dati sono relativi al 2015). Un problema più marcato nelle fasce di età più alte: 13,3% nella fascia 35-49 anni, 14,7% nella fascia 50-64, 16,1% nella fascia 65-74 e 15,2% tra gli over 75.
Do Europeans feel lonely? 6 % of the EU population has no one to ask for help if they need it https://t.co/dAIRks1c61pic.twitter.com/LZB4ek9e3z

— EU_Eurostat (@EU_Eurostat) 28 giugno 2017
Nelle prime cinque posizioni assieme al Belpaese ci sono Lussemburgo (12,9%), Paesi Bassi (10,2%), Portogallo (9,6%) e Lettonia (8,2%). Il Paese più solidale è invece la Repubblica Ceca, dove solo l'1,9% della popolazione non ha nessuno a cui rivolgersi.
L'Italia è ai primi posti anche di un'altra classifica, quella delle persone che non hanno nessuno con cui parlare dei propri problemi personali: in testa c'è la Francia (12,4% della popolazione), seguita da Italia (11,9%), Macedonia (8,7%), Paesi Bassi (8,3%) e Belgio (6,8%). Anche in questo caso si tratta di un problema più marcato tra le persone più anziane, con un picco del 14,5% nella fascia di età tra i 65 e i 74 anni.
Lonely Europeans? 6% of the EU adults don't have anyone with whom they could discuss their personal matters https://t.co/dAIRks1c61pic.twitter.com/iqLo8xnUwL

— EU_Eurostat (@EU_Eurostat) 28 giugno 2017