Russiagate: il congresso non accetta la proposta di Flynn
Commenti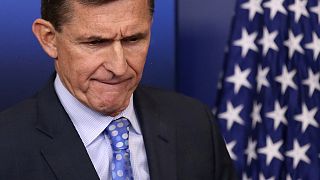 L'offerta dell'ex consigliere per la sicurezza nazionale di Trump, Michael Flynn, sarebbe destinata a rimanere inevasa. Flynn aveva proposto di parlare davanti alle commissioni intelligence del congresso al lavoro sul Russiagate, in cambio dell'immunità .
Ma per la stampa americana, tra cui Nbc e New York Times, la proposta è destinata a non essere accolta, almeno per il momento. I parlamentari vogliono indagare ulteriormente, prima di accettare lo scambio.
Anche il presidente americano Donald Trump ha detto la sua sulla questione twittando che Flynn è costretto a chiedere l'immunità perché è in corso una caccia alle streghe".
Mike Flynn should ask for immunity in that this is a witch hunt (excuse for big election loss), by media & Dems, of historic proportion!

— Donald J. Trump (@realDonaldTrump) 31 marzo 2017
Le commissioni intelligence del Congresso sono al lavoro sulle ingerenze russe sulle elezioni americane e l'ex consigliere di Trump, Flynn, si è dovuto dimettere poco dopo la nomina, quando si è saputo che durante la campagna elettorale aveva avuto contatti con l'ambasciatore russo.