Egitto, scarcerato Mubarak dopo l'assoluzione. L'ex rais torna al Cairo
Commenti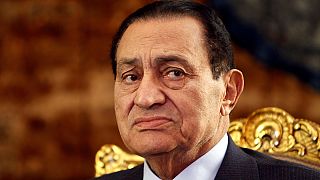 Hosni Mubarak è di nuovo un uomo libero. L'ex presidente egiziano ha lasciato l'ospedale militare di Maadi, a sud del Cairo, dove era detenuto da anni.
Hosni Mubarak, former Egyptian president, returns home after years-long detention https://t.co/1lnl4Cn2nN#HosniMubarak#Egyptpic.twitter.com/p0u9VSHGV5

— The Washington Times (@WashTimes) March 24, 2017
Due settimane fa la magistratura egiziana aveva disposto la scarcerazione di Mubarak con una decisione che è stata considerata la fine simbolica della primavera araba da molti analisti.
Egypt's dictator Hosni Mubarak walks free today. RIP Arab spring revolts. Hundreds of people dead, thousands wounded, billions $ lost.

— Ed Husain (@Ed_Husain) March 24, 2017
Mubarak si dimise l'11 febbraio 2011, per la rivoluzione di piazza Tahrir, dopo trent'anni di governo cedendo il potere all'esercito dopo 18 giorni di rivolta. Arrestato in aprile, al suo posto viene eletto nel giugno 2012 l'islamista Morsi, a sua volta deposto dall'esercito guidato dall'attuale presidente al-Sisi. Mubarak fu condannato all'ergastolo nel 2012 per la sanguinosa repressione della rivolta, accusato di aver ordinato il massacro di centinaia di persone.