ISIL distrugge importante tempio a Palmira
Commenti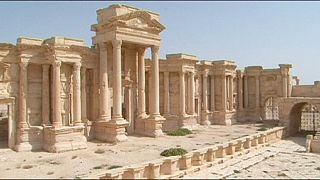 Uno dei principali templi dell'antica città di Palmira sarebbe stato fatto saltare in aria dall'ISIL. A riferirlo è un responsabile del sito archeologico, che lo identifica in quello di Baalshamin, appartenente all'omonimo santuario del secondo secolo dopo Cristo.
Concordanti informazioni sono al contempo state diffuse anche dagli attivisti dell'Osservatorio Siriano per i diritti umani.
MORE: Islamic State militants blow up ancient temple in Palmyra, Syria, activists report: http://t.co/GkFf5g4GD3

— The Associated Press (@AP) 23 Agosto 2015
Neanche una settimana fa, il sedicente Stato Islamico aveva decapitato su una pubblica piazza di Palmira uno storico ex direttore del suo museo archeologico, che si era rifiutato di mostrare ai jihadisti dove si nascondessero le opere piu preziose.
Beheaded Syrian scholar refused to lead ISIS to hidden #Palmyra antiquities http://t.co/vSYJFocQ01pic.twitter.com/ljAOB8Rt1Y

— Guardian US (@GuardianUS) 19 Agosto 2015
Prima che la città siriana cadesse nelle mani dei jihadisti alla fine di maggio, le autorità avevano avuto il tempo di trasferire altrove alcune delle statue ritenute più preziose. A giugno l'ISIL aveva distrutto alcune vestigia, che non rientravano tuttavia tra quelle di epoca romana, che costituiscono il cuore dell'inestimabile sito archeologico, dal 1980 inserito fra i Patrimoni mondiali dell'umanità dall'Unesco.