"Memories of the Camps", il documentariodi Hitchcock sull'Olocausto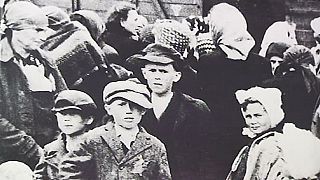 Rifinire le immagini girate dal cameram della British Army Unit nel lager nazista di Bergen-Belsen nel 1945 e porle in una sequenza narrativa. Alfred Hitchcok era stato chiamato per un semplice lavoro di post produzione. La potenza delle immagini e l'orrore mostrato, però, turbarono profondamente il regista statunitense che insieme al collega Sidney Bernstein decise di dar vita al documentario "Memories of the Camps". Nelle intenzioni del governo britannico il film avrebbe dovuto mostrare al popolo tedesco le atrocità di cui era stato capace durante la guerra. La proiezione, però, venne sospesa nell'intenzione di non colpevolizzare un'intera nazione per le azioni di una sua parte.
"Memories of the Camps" è rimasto per decenni negli archivi di stato britannici. Scovato nel 1985 da un ricercatore dell'Imperial War Museum il documentario è stato trasmesso in quell'anno da una rete televisiva britannica. Il materiale, restaurato e rispettoso della volontà del regista, sarà trasmesso nel 2015.
Warning : contains graphic images that may be unsuitable for younger audiences