Golf, a Cervinia Coppa banca Sistema
Commenti
Di ANSA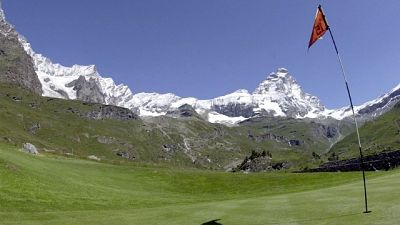 (ANSA) – AOSTA, 22 GIU – Prima edizione della Coppa Banca
Sistema di golf: la manifestazione sportiva è in programma
domenica prossima 30 giugno sul green di Cervinia. Ad
organizzare la gara – 18 buche, stableford, hcp, 3 categorie,
aperta a tutti – è il Golf club Cervino. La competizione
inizierà alle 8,30 (partenza in linea da 4 a distanza di circa
10 minuti). Saranno premiati con lingottini in oro il primo
lordo, il primo e secondo netto per categoria, il primo ladies e
il primo seniores (premi speciali Longest e Nearest to the pin).
La premiazione è in programma alle 17 al Saint Hubertus Resort.
euronews pubblica le notizie d'ansa ma non interviene sui contenuti degli articoli messi in rete. Gli articoli sono disponibili su euronews.net per un periodo limitato.