La polizia maltese ha fermato dieci sospetti per l'assassinio di Daphne Caruana
Commenti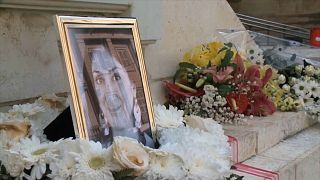 La polizia di Malta che indaga sull'omicidio della giornalista Daphne Caruana Galizia ha arrestato dieci persone sospette. Lo ha annunciato oggi il premier Joseph Muscat. I sospetti sono tutti di nazionalità maltese. Caruana Galizia è stata uccisa il 16 ottobre dall'esplosione di una bomba collocata sulla sua auto.
Inizialmente i fermati erano 8 ma altri due arresti si sono aggiunti al computo totale durante la mattinata.
'An additional 2 persons have been apprehended in #DaphneCaruanaGalizia murder probe, bringing total to 10 arrests. Authorities have all areas of interest under control since early this morning and searches are underway.' – #Malta PM JosephMuscat_JM</a></p>— Government of Malta (MaltaGov) December 4, 2017
Gli inquirenti maltesi sono stati coadiuvati da "esperti stranieri". Ora la polizia ha 48 ore per interrogarli e formulare l'eventuale incriminazione, scrive Repubblica. In conferenza stampa Muscat – dopo aver ammesso di essere consapevole delle implicazioni e del rischio di fare una dichiarazione in questa prima fase – ha spiegato che secondo gli investigatori si tratta degli esecutori materiali, delle persone che hanno compiuto l'omicidio con l'autobomba, ma forse anche i mandanti.
L'omicidio ha suscitato un'ondata di sdegno a Malta e all'estero. Migliaia di persone sono scese in piazza a La Valletta per chiedere la verità e le dimissioni del commissario Lawrence Cutajar e del procuratore generale. Il figlio della giornalista aveva offerto una ricompensa di un milione di euro, scagliandosi immediatamente dopo l'assassinio contro il governo maltese. Caruana Galizia, 53 anni, aveva fatto ripetute e dettagliate accuse di corruzione sia contro politici nelle 'grazie' di Muscat che contro esponenti dell'opposizione.