NYT: "In Cina uccisi o impriginati decine di agenti Cia"
Commenti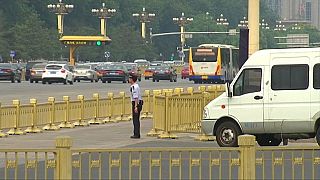 La Cina tra il 2010 e il 2012 avrebbe ucciso o imprigionato almeno 18 informatori della Cia. A rivelarlo alcuni ex funzionari dell'amministrazione americana intervistati dal New York Times, che descrive nei dettagli una vasta operazione compiuta da Pechino che, in due anni, ha smantellato gran parte delle attivitá di spionaggio compiute dagli Stati Uniti in Cina per una debacle che intaccherà, secondo gli esperti, la capacità di raccolta di informazioni per numerosi anni a seguire da parte degli 007 americani.
IL TWEETDELNEWYORKTIMES
China dismantled CIA spying in the country starting in 2010, unraveling a network that took decades to build https://t.co/WqrxlFpwQu

— The New York Times (@nytimes) 20 maggio 2017
Il New York Times non è peró risalito alle colpe che continuano a dividersi a metà tra chi sostiene ci sia stata una talpa all'interno della Cia e chi sostiene sia frutto di abilissimi hacker cinesi che si sono introdotti nei sistemi dell'agenzia e rubato le informazioni.