15 giorni di arresto amministrativo per Alexei Navalny, il blogger anti-Putin
Commenti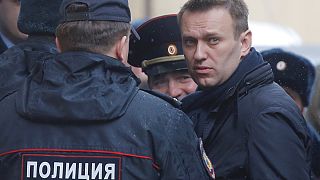 15 giorni di arresto amministrativo per Alexei Navalny. E' quanto ha stabilito il Tribunale di Mosca al blogger anti-Putin dopo essere stato fermato ieri per la manifestazione anti-corruzione. L'accusa è quella di non aver obbedito agli ordini della polizia dopo essere stato fermato. Inflitta anche una multa di circa 320 euro. Stamattina Navalny, prima di presentarsi davanti ai giudici aveva twittato: "Verrà il giorno in cui noi giudicheremo loro (ma lo faremo in maniera onesta)".
The police blocks journalists away from Navalny in front of court hearing pic.twitter.com/4Yhpo8mBBF

— Ivan Nechepurenko (@INechepurenko) March 27, 2017
Intanto sarebbero oltre 1000 le persone fermate e portate nelle stazioni di polizia per aver partecipato alla protesta anti-corruzione organizzata da Navalny e non autorizzata dal governo russo. Alcuni dei fermati sono stati rilasciati mentre altri sono stati accusati di infrazioni.
Il blogger aveva pubblicato sul suo blog un rapporto che accusa il premier Dmitri Medvedev di controllare in segreto un impero immobiliare grazie a una rete di ong. Dal 2011 porta avanti una battaglia sulla rete contro il partito Russia Unita.
Медиазона ведет онлайн из Тверского суда, где идет заседание Алексея Навального https://t.co/dSgZAn2P4J

— ФБК (@fbkinfo) March 27, 2017