CeBIT 2017: riflettori puntati sulla sicurezza digitale
Commenti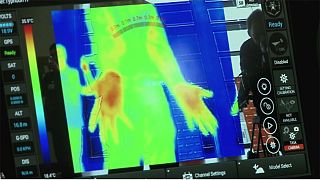 Presentazione ad Hannover, in Germania, del CeBIT, la fiera dedicata alla tecnologia digitale più importante al mondo. L'appuntamento, che attrae più di 200.000 visitatori, quest'anno si svolgerà dal 20 al 24 marzo.
"La sicurezza – spiega Oliver Frese, membro del consiglio direttivo della Fiera di Hannover – è uno dei temi centrali qui al CeBIT. Da un lato ci saranno più di 300 espositori che offriranno soluzioni per la sicurezza del settore business, dall'altro si affronterà l'argomento in diversi forum e anche alla Conferenza Globale del Cebit".
Paese partner per l'edizione del 2017 sarà il Giappone, con 120 aziende. Il premier Shinzo Abe e la cancelliera tedesca Angela Merkel saranno presenti all'inaugurazione della fiera, prevista per il 19 marzo.
"Abbiamo molti settori grazie ai quali vorremmo sorprendere il mondo – anticipa Takeshi Yagi, ambasciatore del Giappone in Germania – ad esempio la robotica, l'intelligenza artificiale, la guida autonoma o la biometria".
"We're incredibly happy to welcome #Japan with its progressive society as our partner country" says Oliver Frese #CeBIT17#CeBITPreviewpic.twitter.com/DIcPGCxPIm

— CeBIT (@cebit) January 25, 2017
Al CeBIT anche le ultime novità nel campo della realtà virtuale, oltre ai droni e al loro potenziale, se connessi ad altra tecnologia digitale.
Sebastian Saam, euronews:
"La digitalizzazione cambia le economie, le amministrazioni e la società. Il CeBIT vuole rendere queste trasformazioni tangibili. Una fiera che si combina con conferenze e piattaforme per il networking è un must per tutti i soggetti dell'economia digitale.
What innovations await you at #CeBIT17 in March? We took a sneak peek at today's #CeBITPreview in Hanover. Here's what we saw. pic.twitter.com/Wvcyb8W5ii

— CeBIT (@cebit) January 25, 2017