State of the Union: la Russia accusata dell'abbattimento del volo MH17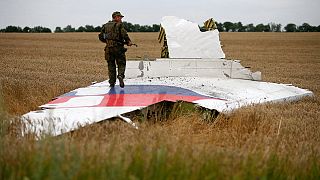 In primo piano in questa edizione de nostro programma settimanale la fine del'inchiesta internazionale sull'abbattimento dell'aereo MH17, colpito da un missile due anni fa nei cieli ucraini. L'inchiesta internazionale accusa la Russia.
E tra le altre notizie la commissaria europea al bilancio Kristalina Georgieva è stata candidata nella corsa a diventare nuovo Segretario Generale delle Nazioni Unite.