Galaxy, presentato De Jong. Butt nuovo responsabile della Academy dello United
Commenti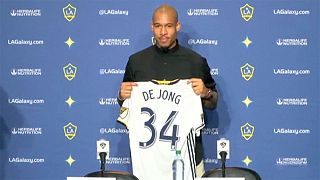 Nuova vita per Nigel de Jong, che è stato ufficialmente presentato dai Los Angeles Galaxy. L'olandese, che nella sessione invernale di mercato aveva rescisso il contratto con il Milan, raggiunge in California altre vecchie conoscenze del calcio europeo come Robbie Keane, Steven Gerrard, Ashley Cole e Giovani dos Santos.
The #LAGalaxy introduced NDJ_Official</a> today.<br><br>See all the images from the presser now: <a href="https://t.co/stHfqaVz49">https://t.co/stHfqaVz49</a> <a href="https://t.co/dkBKE0Aq9T">pic.twitter.com/dkBKE0Aq9T</a></p>&mdash; LA Galaxy (LAGalaxy) 17 febbraio 2016
Nicky Butt è stato nominato a capo del prestigioso settore giovanile del Manchester United. Chi meglio di lui, d'altronde, membro della favolosa "classe del '92", insieme a Giggs, Beckham, Scholes e Neville, che vinse tutto in Inghilterra e nel mondo. Per Butt parlano i numeri: 387 presenze con i Red Devils, 6 titoli inglesi e una Champions in bacheca.