Stati Uniti, due giornalisti morti in diretta tv: il killer è ancora vivo
Commenti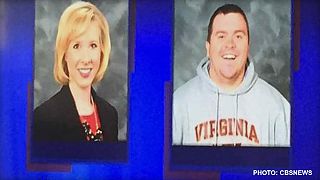 Negli Stati Uniti una giornalista e un operatore sono stati uccisi in una sparatoria in diretta televisiva. Il killer è stato identificato: Vester Lee Flanagan, un afroamericano di 41 anni, ex cronista della stessa emittente locale WDBJ7 che si è ucciso dopo aver freddato i due suoi ex colleghi. Il killer sarebbe ancora vivo ma in condizioni critiche. Ha tentato di togliersi la vita nella sua automobile, dopo essere stato fermato dalla polizia al termine di un inseguimento.
UPDATE: State police now say man suspected of killing two WDBJ7 employees shot himself, and he is still alive http://t.co/XLx3pS2I5X

— WDBJ7 (@WDBJ7) August 26, 2015
La cronista Alison Parker, 24 anni, e il cameraman Adam Ward, 27 anni, sono stati freddati a colpi di arma da fuoco in un centro commerciale di Moneta, una città in Virginia, mentre stavano realizzando un'intervista televisiva.
We love you, Alison and Adam. pic.twitter.com/hLSzQi06XE

— WDBJ7 (@WDBJ7) August 26, 2015
.
Su Twitter l'uomo ha postato il video della sparatoria ma il social network ha subito sospeso il suo account."Alison ha fatto commenti razzisti. L'hanno assunta dopo questo?", ha scritto riferendosi alla reporter uccisa.