Iraq. Ore cruciali per controllo raffineria Baiji, in parte in mano ai jihadisti
Commenti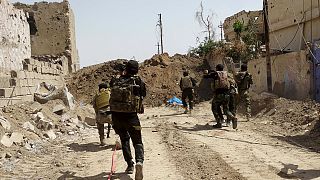 I combattimenti tra esercito iracheno e militanti dell'autoproclamato Stato Islamico si intensificano nell'area della più grande raffineria dell'Iraq, a Baiji.
Secondo un generale dell'esercito di Baghdad gli jihadisti hanno sferrato un nuovo attacco alla raffineria che il 13 aprile le forze di sicurezza irachene dicevano di avere sotto controllo. Il rischio è ora che gruppi di miliziani nascosti tra i serbatoi siano pronti ad incendiarli nel caso di una controffensiva dell'esercito.
La raffineria di Baiji, 200 chilometri circa a Nord di Baghdad, è al centro di duri combattimenti da ormai un anno.
Iraq's leader is asking for U.S. aid as ISIS aims to control his nation's largest oil refinery http://t.co/nv3tdPMqempic.twitter.com/ArbWnvMA9X

— The Situation Room (@CNNSitRoom) 14 Aprile 2015
L'altro fronte caldo della campagna militare delle forze di sicurezza irachene contro gli jihadisti è Ramadi, capoluogo della provincia di Anbar, una delle roccaforti del sunnismo anti-governativo. La città resta in gran parte in mano all'autoproclamato Stato Islamico che controlla anche la totalità di Fallouja, sulla strada verso la capitale.