La donna cambogiana che sfida il commercio sessuale
Commenti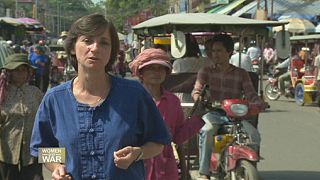 "Women and War" di questo mese vi dà appuntamento in Cambogia assieme a Meth, Davy e Somaly.
Secondo un proverbio locale la donna cambogiana è una donna di cotone. Ma quelle che abbiamo incontrato sono piuttosto donne d'acciaio in lotta contro l'ingiustizia e la miseria.
Seguite le storie di donne impegnate in lotte difficili ai 4 angoli del mondo in "Women and war"!