Temperature glaciali e caos sulla Brexit. Ecco la nostra settimana.
Commenti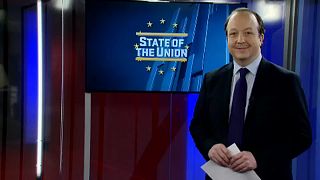 Facciamo un punto sulla settimana passata: la cosiddetta "bestia dell'est" ha portato il maltempo in alcune parti d'Europa, causando caos e sconvolgimenti.
Cosi come il divorzio d'Europa, la Brexit, ha portato confusione e divisioni.
Juncker ha girato in lungo e in largo i Balcani occidentali, candidati alla membership europea, e il capo della diplomazia UE Federica Mogherini ha fatto appello per un cessate il fuoco in Siria.
Questo e molto altro nel nostro programma "State of the Union". Seguiteci.