Mit migliore università al mondo
Commenti
Di ANSA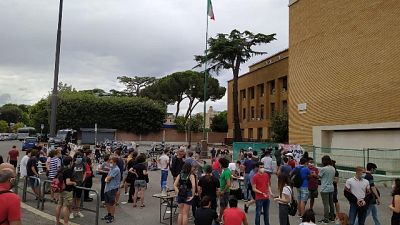 (ANSA) – ROMA, 9 GIU – Rimane il Massachusetts Institute of
Technology (MIT) la migliore università del mondo per il nono
anno consecutivo: è quanto emerge dal Qs University Rankings
2021 a livello mondiale. Le prime tre università rimangono americane: il MIT è
seguito dalla Stanford University (seconda) e dall'Università di
Harvard (terza). La prima università del Regno Unito – e in
Europa – è l'Università di Oxford, che scende al quinto posto.
La sua concorrente connazionale, l'Università di Cambridge,
rimane al 7/mo posto; La migliore università dell'Europa continentale è l'ETH di
Zurigo, che mantiene il 6 mo posto. Le due migliori università
asiatiche sono di nuovo entrambe di Singapore: la National
University of Singapore, 11esima e la Nanyang Technological
University che scende al 13 mo posto.
euronews pubblica le notizie d'ansa ma non interviene sui contenuti degli articoli messi in rete. Gli articoli sono disponibili su euronews.net per un periodo limitato.