Barcolana a China City Sailing Festival
Commenti
Di ANSA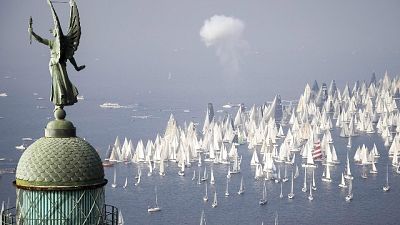 (ANSA) – TRIESTE, 14 NOV – Il presidente della Società velica
di Barcola e Grignano, Mitja Gialuz, parlerà nella veste di
organizzatore della Barcolana all'Assemblea Annuale della
Federazione Cinese Della Vela. Il 16 novembre Gialuz con Kim
Andersen – presidente della World Sailing, Federazione mondiale
vela – sarà ospite d'onore dell'incontro annuale di tutti gli
yacht club cinesi, dei rappresentanti di oltre 30 municipalità
della Cina e i presidenti degli yacht club di Hong Kong, Macau,
Taiwan. La Barcolana sarà illustrato come case history e Gialuz
parlerà ai delegati a Haikou e premierà, nell'ambito del 2019
Chinese Sailing Annual Awards Ceremony and the Chinese Sailing
Hall of Fame, il "velista dell'anno" cinese. "Per Barcolana – ha
detto – è un grande onore, un importante riconoscimento,
occasione unica per promuovere Trieste, il suo legame con la
Cina nel quadro della Belt and Road Initiative e lavorare ancora
più intensamente nell'internazionalizzazione della
manifestazione". (ANSA).
euronews pubblica le notizie d'ansa ma non interviene sui contenuti degli articoli messi in rete. Gli articoli sono disponibili su euronews.net per un periodo limitato.