Gb,polemiche per torneo luci rosse
Commenti
Di ANSA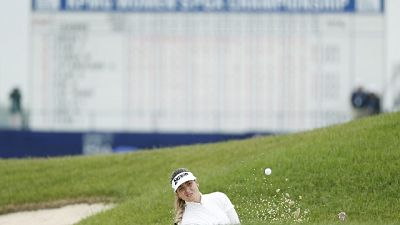 (ANSA) – ROMA, 25 GIU – Un torneo di golf con
spogliarelliste, schiuma party e concorsi hot. Polemiche in
Regno Unito per "The Sink the Pink – Big Boy and Bigger Golf
Day", evento che si terrà il prossimo 16 agosto nell'Essex,
contea dell'Inghilterra orientale.
Come rivelato dal britannico Independent, l'evento sarà
caratterizzato "da 30 donne molto sexy e nude". Si tratterebbe
di una competizione provocatoria, tra concorsi con magliette
bagnate e schiuma party. Dalle reazioni negative. Per la rivista
inglese "Women & Golf" si tratta di "un vero scandalo e
un'offesa per le donne che praticano questo sport e vogliono
diventare professioniste".
euronews pubblica le notizie d'ansa ma non interviene sui contenuti degli articoli messi in rete. Gli articoli sono disponibili su euronews.net per un periodo limitato.