Al Web Summit protagonista l'intelligenza artificiale
Commenti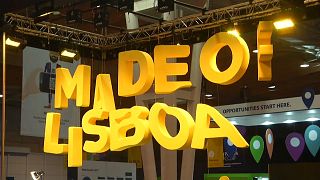 È lei la protagonista del Web Summit di Lisbona: Sophia, il robot dotato di intelligenza artificiale che ha ottenuto la cittadinanza dall'Arabia Saudita. Per Ben Goertzel, il creatore del cervello di Sophia e fondatore di SingularityNET, "La prima macchina intelligente sarà l'ultima invenzione di cui l'umanità avrà bisogno. Ci sono un sacco di cose meravigliose al mondo, ma se creeremo un'intelligenza artificiale in grado di creare intelligenze artificiali sempre più intelligenti, avremo invenzioni che andranno al di là dei nostri sogni più audaci".
Watch: Sophia the robot speaks to Reuters' ewither</a> at Web Summit in Lisbon and says 'I have feelings too'. Via: <a href="https://twitter.com/ReutersTV?ref_src=twsrc%5Etfw">ReutersTVpic.twitter.com/b5L3HIsXwi

— Reuters Top News (@Reuters) 8 novembre 2017
E quest'anno al Web Summit l'intelligenza artificiale è dappertutto.
Un altro esempio è la tecnologia di riconoscimento gestuale e motorio di Heptasense, che potrebbe ad esempio consentire alle aziende di capire meglio come viene usato il loro spazio.
"Possono essere informazioni su come le persone si muovono all'interno di un luogo preciso – spiega il fondatore di Heptasense Ricardo Santos – . Oppure dati sul volto, sull'età, sul sesso, sulle dimensioni, ma anche sui comportamenti: che cosa una persona sta facendo in un contesto particolare, se sta facendo qualcosa di pericoloso".
Will AI save us or destroy us? Einstein and Sophia debating what AI truly means for those of us made out of flesh and blood ?? #WebSummitpic.twitter.com/snVRu5TgqF

— Web Summit (@WebSummit) 7 novembre 2017
E poi c'è la tecnologia smart per il fitness, una sorta di coach che impara mentre ci si allena e consiglia il modo migliore di farlo. Senza dover portare a spasso a Laika, il cane-robot intelligente che non ha bisogno di uscire a far pipì.
Meraviglie della tecnologia in esposizione al Web Summit di Lisbona fino a giovedì.