Le Olimpiadi tornano a Parigi e Los Angeles. Via libera del CIO
Commenti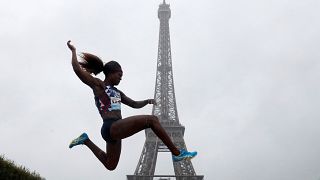 Il Comitato Olimpico Internazionale ha ufficializzato la designazione di Parigi e Los Angeles come città ospitanti, rispettivamente, dei Giochi Olimpici 2024 e 2028. Il voto, all'unanimità e a mano alzata, si è limitato a confermare l'accordo che le due città avevano trovato nelle scorse settimane per spartirsi le due edizioni.
IOC makes historic decision by simultaneously awarding Olympic Games 2024 to Paris and 2028 to Los Angeles https://t.co/NSXWbFCo6Upic.twitter.com/vuEMesyclD

— IOC MEDIA (@iocmedia) 13 settembre 2017
Per entrambe si tratta della terza designazione. A Parigi la torcia olimpica torna dopo esattamente un secolo: l'ultima volta risale infatti al 1924 e segue l'edizione del 1900. Los Angeles aveva invece già ospitato i Giochi nel 1932 e nel 1984. Il voto si è svolto a Lima, in Perù, in occasione della 131a sessione del CIO, il Comitato Olimpico Internazionale.