Iran, esplosione in miniera. Decine i morti
Commenti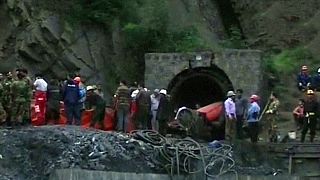 Una violenta esplosione, poi il buio totale e la terra che ha sepolto decine di persone. Questo il racconto di alcuni testimoni su quanto accaduto nella miniera di carbone ad Azadshahr, nella provincia settentrionale dell'Iran.
#Iran: Explosion in a Coal Mine and Entrapment of Dozens of Miners. https://t.co/kIi6VJln0ypic.twitter.com/qbOrWXO6TZ

—

NCRI

-

FAC

(@iran_policy) May 3, 2017
Il bilancio parla di 21 morti accertati. Ma sotto le macerie ci potrebbero essere oltre 50 operai intrappolati. Solo una ventina di loro è riuscito a salvarsi. Sul posto sono arrivate subito le autorità locali insieme agli uomini della Mezzaluna Rossa per le operazioni di soccorso. La paura è che i minatori rimasti sepolti possano morire per asfissia. Al momento dell'esplosione, all'interno della miniera lavorano, su turnazione, circa 500 uomini. Ancora poco chiare le cause dell'esplosione, forse una fuga di gas.
#Iran coal mine explosion: More than 50 trapped in Golestan #MyVoteRegimeChangehttps://t.co/Tztl0fEMdZ

— Iran Freedom (@4FreedominIran) May 3, 2017