Brexit: transizione morbida e stabile. Il governo prepara il Great Repeal Bill
Commenti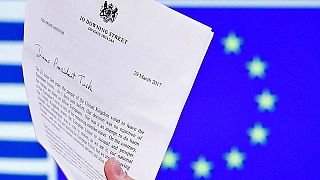 Una transizione morbida e stabile verso la fine della legislazione europea in Gran Bretagna. È l'obiettivo del governo di Theresa May indicato, all'indomani dello storico avvio della Brexit, in un 'libro bianco' sul Great Repeal Bill. Tutti i ministeri sono al già lavoro per delineare piani ad hoc per il ripristino della piena sovranità britannica sui dossier di competenza. Un compito che richiede del tempo.
Brexit: 'Britain not threatening to pull security co-operation with EU'https://t.co/NNvD2RP8XGpic.twitter.com/k71Qslm70l

—

ITV

News (@itvnews) 30 marzo 2017
"Non si possono cambiare 40 anni di storia in solo due anni", ha sottolineato il Ministro per la Brexit David Davis. "D'ora in avanti, devono darci il tempo per modificare tutto ciò che vogliamo, non vogliamo cambiare tutto, ci sono diverse parti del diritto europeo che sono buone , alcune le approviamo, altre invece sono da ritoccare. Ci prenderemo tutto il tempo necessario. Il Parlamento deve avere il tempo, dopo che abbiamo lasciato l'Unione europea, per correggere quello che ritiene opportuno."
#3Novices : Brexit: UK to set out plans to replace all EU laws https://t.co/e2rMCL6H1n Brexit Secretary David Davis is to unveil the draft…

— 3NovicesEurope (@3NovicesEU) 30 marzo 2017
Il contenzioso più difficile resta proprio quello sulla cifra che Londra dovrebbe sborsare a Bruxelles, circa 62 miliardi di euro, come parte del processo di uscita. La Grande Legge di Revoca entrerà in vigore a conclusione dei negoziati con Bruxelles, prevista entro due anni, ma nel frattempo il testo dovrà essere sottoposto al parlamento di Westminster e dovranno essere create le condizioni per la sua attuazione.
David Davis said he didn't expect Britain to have to pay a £50bn Brexit bill to the EU https://t.co/afhMrySZjTpic.twitter.com/qLQuD12iO5

— Reuters UK (@ReutersUK) 30 marzo 2017