Iraq, Pentagono: "Gli Usa invieranno altri 560 militari" per la conquista di Mosul
Commenti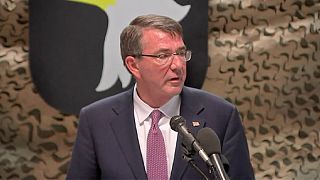 In Iraq gli Stati Uniti invieranno altri 560 militari in vista dell'offensiva per la conquista di Mosul, roccaforte nel nord dell'autoproclamato "Stato Islamico". L'annuncio è stato dato a Baghdad dal segretario americano alla difesa, Ashton Carter. Salirà a 4.600 il numero complessivo dei soldati statunitensi in Iraq.
#SecDef announces U.S. to bolster Iraqi efforts by deploying an additional 560 forces to Qayyarah West airfield pic.twitter.com/A8NvswMj6G

— U.S. Dept of Defense (@DeptofDefense) July 11, 2016
"Questo contingente fornirà tutto il supporto necessario alle forze irachene e accelererà le operazioni per la liberalizzazione di Mosul che rappresenta un momento chiave della battaglia. Nel corso di questa campagna militare ci siamo mossi sempre pii velocemente per sconfiggere l'Isil", ha spiegato il capo del Pentagono, Ashton Carter.
U.S. forces will help the Iraqis establish a logistical springboard for their offensive on Mosul —#SecDef#trooptalkpic.twitter.com/4sWIUGYBor

— U.S. Dept of Defense (@DeptofDefense) July 11, 2016
I soldati statunitensi avranno il compito di rendere operativa la base aerea di Qayyara, circa 60 chilometri a sud di Mosul, strappata lo scorso 9 luglio dalle mani del sedicente "califfato". Prosegue l'avanzata dell'esercito iracheno verso la città dove risiedono ancora diverse migliaia di civili.