Wikileaks: copia di Vanity Fair in cella, punizione per Chelsea Manning
Commenti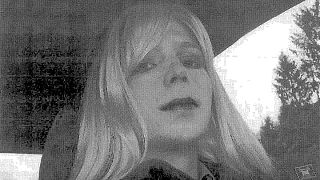 Una copia di vanity Fair costa a Chelsea Manning una sanzione. La 'talpa' di Wikileaks, sarà costretta a rinunciare ad alcune attività ricreative nel carcere militare di Fort Leavenworth – dove è rinchiusa – per avere violato le regole della prigione.
I was found guilty of all 4 charges @ today's board; I am receiving 21 days of restrictions on recreation--no gym, library or outdoors.

— Chelsea Manning (@xychelsea) August 18, 2015
Manning – il suo nome era Bradley prima la richiesta di cambiamento di sesso – sta scontando una condanna a 35 anni. È stata trovata in possesso di una copia di Vanity Fair con la foto di Caitlyn Jenner in copertina e di un tubetto di dentifricio scaduto.
Chelsea, secondo il suo avvocato, avrà accesso limitato per 21 giorni alla palestra della prigione, alla biblioteca e all'area comune all'aperto per i reati di cui è stato riconosciuto colpevole, che prevedono come pena massima la detenzione in isolamento a tempo illimitato.
Now these convictions will follow me thru to any parole/clemency hearing forever. Was expecting to be in min custody in Feb, now years added

— Chelsea Manning (@xychelsea) August 18, 2015
Tra i capi d'accusa che le sono stati imputati in episodi risalenti al due e al nove luglio scorsi ci sono anche la condotta molesta e la mancanza di rispetto. Migliaia di sostenitori hanno espresso il loro appoggio per Manning e il gruppo di attivisti 'Fight for the Future' ha inviato all'esercito una petizione firmata da 100mila persone per risparmiare il soldato transgender dalla detenzione in isolamento, ha detto il suo legale.
Fonte: Ansa