Sei Nazioni: il Galles piega l'Irlanda, torneo riaperto
Commenti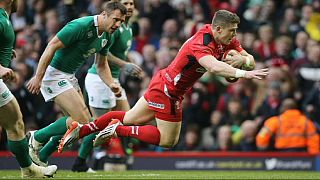 Il Galles riapre il Sei Nazioni. Al Millennium Stadium di Cardiff i padroni di casa infliggono ai campioni in carica la prima sconfitta del torneo. Il Galles vince 23-16, infila la terza vittoria consecutiva e aggancia l'Irlanda in vetta. Due le mete realizzate, una per parte, ma a indirizzare la gara sono soprattutto i cinque piazzati di un infallibile Halfpenny, che ne mette a segno ben quattro nei primi 13 minuti di gioco.
Missed any of today's #rbs6nations action? You can catch up on all the key moments here – http://t.co/PC2g8l1Ir6pic.twitter.com/CuAKRLgwYi

—

RBS

6 Nations (@rbs_6_nations) 14 Marzo 2015
Il ko dell'Irlanda fa felice anche l'Inghilterra. Grazie alla sofferta vittoria sulla Scozia (25-13) la nazionale di Lancaster raggiunge Irlanda e Galles a quota 6 e in virtù della migliore differenza punti torna ad essere la favorita per la vittoria del torneo. L'eroe di giornata è George Ford, autore di 15 dei 25 punti realizzati dalla nazionale dei Tre Leoni.
Si deciderà tutto tra una settimana nell'ultima giornata del Sei Nazioni: in programma Inghilterra-Francia, Scozia-Irlanda e Italia-Galles.