Cinema: la Disney presenta il nuovo film su Winnie the Pooh
Commenti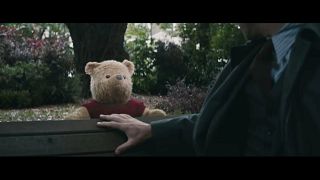 "Christopher Robin" è il nuovo film su Winnie the Pooh, prodotto dalla Walt Disney Pictures e diretto da Marc Forster.
Nel cast figurano attori del calibro di Ewan McGregor ed Hayley Atwell, mentre il cast vocale è composto, tra gli altri, da Jim Cummings (Winnie The Pooh) e Peter Capaldi (coniglio).
La storia s'incentra sulla vita adulta dell'uomo che, da bambino, fu l'ispirazione per il giovane protagonista dei libri del famoso orsacchiotto.
Una volta cresciuto, Christopher perde la gioia che aveva da piccolo: sarà a quel punto, però, che Pooh deciderà di fargli visita, ricordandogli la magia del Bosco dei Cento Acri.
Scritto inizialmente da Alex Ross Perry, il film è stato riscritto recentemente da Tom McCarthy, autore de "Il Caso Spotlight", e infine da Allison Schroeder.
Dopo "Vi presento Christopher Robin" dello scorso anno, il live action del regista tedesco reimmette nella magia della letteratura per ragazzi e dei vecchi cartoni targati Walt Disney.
L'uscita nelle sale è fissata per il prossimo agosto.