Media Usa: Time e Sports Illustrated cambiano proprietà
Commenti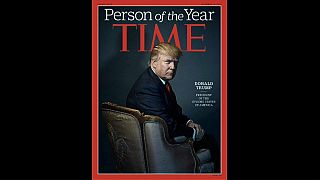 Time Inc. passa di mano. L'editore dell'omonima rivista statunitense – oltre che di Fortune, People e Sports Illustrated – è stato rilevato dal conglomerato mediatico Meredith Corporation.
Koch Equity Development, private equity arm of the Koch brothers, offers media major Meredith $650 million in preferred equity to buy Time Inc, the publisher of People, Sports Illustrated and Fortune magazines https://t.co/TZFqOW8dVf via LianaBaker</a> & <a href="https://twitter.com/GregRoumeliotis?ref_src=twsrc%5Etfw">GregRoumeliotis$MDP$TIMEpic.twitter.com/NJVz9moFQf

— Reuters U.S. News (@ReutersUS) 27 novembre 2017
I rispettivi consigli d'amministrazione hanno approvato all'unanimità l'operazione da 1,8 miliardi di dollari. Compresa l'assunzione di debito, l'affare vale 2,8 miliardi. Nell'accordo sono stati coinvolti anche i fratelli conservatori Charles e David Koch, che avranno il 10% della società ma, come assicurato da Meredith, non influenzeranno la linea editoriale.