"Russia connection": su Twitter il sarcasmo di Trump Jr.
Commenti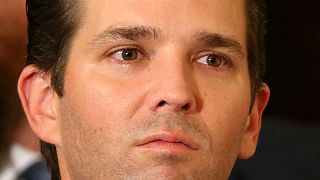 Usa il sarcasmo e lo stesso mezzo d'informazione prediletto dal padre, Donald J. Trump per difendersi riguardo all'incontro con l'avvocatessa russa. Su Twitter, il figlio del presidente degli Stati Uniti dice:
Ovviamente sono la prima persona in una campagna elettorale a fare un incontro per sentire informazioni su un avversario… Non ha portato a nulla ma dovevo sentirla.
Obviously I'm the first person on a campaign to ever take a meeting to hear info about an opponent... went nowhere but had to listen. https://t.co/ccUjL1KDEa

— Donald Trump Jr. (@DonaldJTrumpJr) 10 luglio 2017
Natalia Veselnitskaya è la legale in questione. nota per la sua campagna contro il Magnitski Act, una legge statunitense che sanziona i russi sospettati di abusi dei diritti umani. Il genero di Trump, Jared Kushner sarebbe stato anche presente all'incontro, cosî come Paul Manafort , il capo dello staff elettorale dell'allora candidato alla Casa Bianca.
Trump Junior ha anche replicato all'accusa di aver dato due versioni, la prima delle quali senza citare il materiale offerto dall'avvocatessa: Nessuna incoerenza nelle dichiarazioni, l'incontro è stato prima di tutto sulle adozioni. In risposta ad ulteriori domande ho fornito semplicemente piu' dettagli.
No inconsistency in statements, meeting ended up being primarily about adoptions. In response to further Q's I simply provided more details. https://t.co/FdT1D4hfhz

— Donald Trump Jr. (@DonaldJTrumpJr) 10 luglio 2017
Nel marzo scorso, Donald J. Trump aveva perô assicurato di non aver incontrato cittadini russi nel corso della campagna elettorale del padre.