Arrestato a Minsk, estradato a Baku. Blogger paga le sue visite in Nagorno-Karabakh
Commenti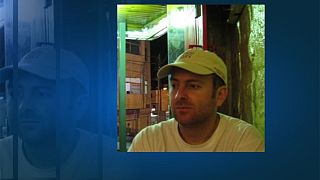 Le sue ripetute visite in Nagorno-Karabakh gli sono già costate quasi due mesi di calvario, ma rischia di essere solo l'inizio. Arrestato a metà dicembre in Bielorussia su richiesta delle autorità azere, il blogger russo-israeliano Alexander Lapshin è stato ora estradato a Baku.
Existing gap between dictatorship&democracy! The answer 2 #Lapshin case is more visits 2 #Karabakh&encouragement of people 2 visit. https://t.co/B98QLWEiAV

— Tigran Mkrtchyan (@TMkrtchyan) February 8, 2017
Su Twitter la condanna del portavoce del Ministro degli esteri armeno: "Persecuzione ed estradizione in Azerbaigian di Lapshin dimostrano la differenza tra dittatura e democrazia"
Contro di lui l'Azerbaigian aveva spiccato un mandato d'arresto internazionale per "insulti" al presidente Ilham Aliyev e appelli all'indipendenza della contesa regione a maggioranza armena del Nagorno-Karabakh. In seguito alle sue prime visite sul posto, nel 2011 e 2012, le autorità armene avevano vietato a Lapshin di tornare nella regione. I post successivi a questi primi viaggi sono stati cancellati, ma in un articolo dello scorso aprile, il blogger si dimostrava critico dei media e dell'esercito azero.
Intitolato "Life Adventures", il suo blog è noto agli appassionati più per le cronache di viaggio e la descrizione delle "bellezze locali", che per argomenti di natura politica.
Vana la condanna di arresto ed estradizione di Tel-Aviv e del Ministro degli esteri russo Lavrov: sordo agli appelli internazionali, il presidente bielorusso Aleksandr Lukashenko ha dato seguito alle richieste dell'Azerbaigian.