Teheran-Washington ai ferri corti, nuove sanzioni contro l'Iran
Commenti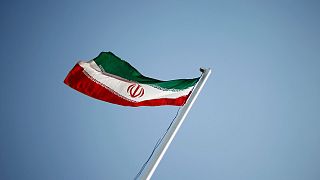 La guerra fredda Washington -Teheran ha avuto un picco venerdí quando il presidente americano Donald Trump ha impedito ai cittadini di sette Paesi a prevalenza musulmana, tra cui l'Iran, di entrare in America per 90 giorni. È continuata oggi con nuove sanzioni contro l'Iran; contro 13 personalità e 12 aziende che operano nel campo militare.
Qui le aziende e cittadini iraniani sanzionati
Il motivo è un test missilistico. Trump ha twittato 'L'Iran sta giocando col fuoco. Non si rende conto di quanto è stato gentile Obama con loro. Io non lo saro'". A stretto giro la replica del ministro degli esteri di Teheran Javad Zarif, sempre su twitter: "non vogliamo usare armi contro nessuno, solo in autodifesa".
Iran is playing with fire – they don't appreciate how "kind" President Obama was to them. Not me!

— Donald J. Trump (@realDonaldTrump) 3 febbraio 2017
We will never use our weapons against anyone, except in self-defense. Let us see if any of those who complain can make the same statement. pic.twitter.com/xwGquvqLvb

— Javad Zarif (@JZarif) 3 febbraio 2017
Ma le parole più dure sono arrivate dall'ayatollah Mohammad Khatami, durante il sermone del venerdí: "Viviamo in un modo di lupi. Lupi come l' arrogante governo americano. In questo mondo di lupi dobbiamo restare inermi mentre loro fanno come credono? No, non succederà". L'ayatollah ha anche sottolineato che nessun americano è stato ucciso nei sette Paesi a maggioranza musulmana che hanno subito il bando e ha bollato il messaggio degli Usa come "il messaggio di chi sta combattendo contro la religione e contro l'Islam".
Le tensioni si riflettono nello sport. In risposta al divieto di Trump, Teheran non ha concesso il visto, tra gli altri, alla squadra americana di lotta che sarebbe dovuta partire per l'Iran mercoledi 8 per partecipare alla Freestyle World Cup del 16 e 17 febbraio.