Trump "avvisa" l'Iran con un tweet: "basta con i test missilistici"
Commenti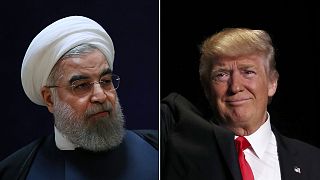 La Casa Bianca alza la voce e mette, in maniera ufficiale, l'Iran sull'avviso" dopo il test missilistico effettuato nei giorni scorsi con il lancio di un vettore a medio raggio. Cosa che ha portato alla presentazione al Congresso americano di un disegno di legge con nuove sanzioni contro l'Iran, tacciata di supporto al terrorismo e violazione dei diritti umani.
Il Presidente degli Stati Uniti Donald Trump ha usato il suo profilo Twitter per intimare all'Iran di non proseguire con i test e per bollare come "il peggiore possibile" l'accordo sul nucleare firmato dall'ex amministrazione americana guidata da Barack Obama.
IL TWEET DI TRUMP
Iran has been formally PUT ON NOTICE for firing a ballistic missile.Should have been thankful for the terrible deal the U.S. made with them!

— Donald J. Trump (@realDonaldTrump) 2 febbraio 2017
Trump ha twittato quel "siete ufficialmente avvisati" dopo il colloquio con il consigliere per la Sicurezza Nazionale, il generale Flynn.
ALTROTWEET DI TRUMP
Iran was on its last legs and ready to collapse until the U.S. came along and gave it a life-line in the form of the Iran Deal: $150 billion

— Donald J. Trump (@realDonaldTrump) 2 febbraio 2017
Inevitabile il "botta e risposta" con Teheran che risponde: "l'attività sui missili andrà, invece, avanti a piena forza, le accuse americane sono prive di fondamento, provocatorie e ripetitive".