Regno Unito e Irlanda: terziario in crescita
Commenti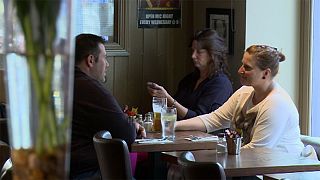 Attività terziaria in crescita sia in Gran Bretagna che in Irlanda. Questo Il quadro fornito da Markit Economics, che per il Regno Unito, ha confermato che nel mese di Dicembre l'indice PMI dei Servizi si è attestato a 56,2 punti, il tasso di espansione più alto in 17 mesi. Buoni i risultati nello stesso mese in Irlanda, primo partner commerciale del Regno Unito, dove i livelli sono tornati quasi come al periodo precedente il referendum che ha deciso l'uscita dall'Ue.
#UK service sector ends 2016 with strong expansion as #PMI hits 17-month high of 56.2 (Nov'16 – 55.2). https://t.co/vvB4UZQrc1pic.twitter.com/3dw8me2DoJ

— Markit Economics (@MarkitEconomics) 5 January 2017
L'indice che rileva l'andamento del settore manifatturiero è salito a 59.1 punti, dai 56 di Novembre. Si tratta di un tasso di crescita superiore alla media di dicembre di 54.4 punti all'interno dell'area euro.