Calcio, Inghilterra licenziato ct Allardyce, dopo lo scandalo del ''The Daily Telegraph''
Commenti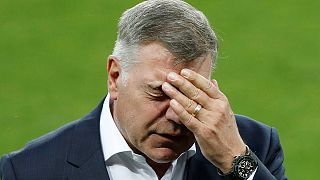 67 giorni. Tanto è durata l'esperienza di Sam Allardyce sulla panchina della nazionale inglese. La Football Association ha confermato la fine del rapporto con l'ex tecnico di Sunderland e West Ham, in seguito allo scandalo portato alla luce dal ''Daily Telegraph''.
Statement on The FA's decision to part company with England</a> manager Sam Allardyce: <a href="https://t.co/WKQiMdMw4J">pic.twitter.com/WKQiMdMw4J</a></p>&mdash; The FA (FA) 27 settembre 2016
Il quotidiano britannico nelle scorse ore aveva diffuso un video, nel quale Allardyce parlava con dei presunti uomini d'affari asiatici – in realtà giornalisti – spiegando comme aggirare le regole della federcalcio inglese sul trasferimento dei giocatori. Secondo il 62enne sarebbe stato facile bypassare le norme introdotte nel 2008, che vietano le terze proprietà dei cartellini. L'ormai ex ct della nazionale dei Tre Leoni si sarebbe anche offerto come consulente, in cambio di circa 460mila euro.
Exclusive: Sam Allardyce may have breached FA rules after discussion about unauthorised payments to players https://t.co/pXtjjt5Xgk

— Telegraph News (@TelegraphNews) 27 settembre 2016
Immediata la reazione della FA, che ha scelto Gareth Southgate, allenatore della selezione Under 20, come suo sostituto per le prossime quattro partite.