Venezuela: innalzato il livello di sicurezza a Maracaibo dopo i saccheggi
Commenti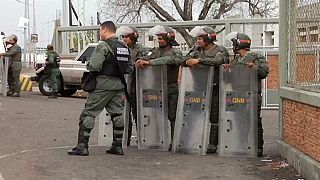 Le autorità venezuelane hanno rafforzato le misure di sicurezza a Maracaibo. Nella città ci sono stati diversi tentativi di saccheggi a decine di negozi in seguito alle proteste contro il taglio della corrente elettrica per quattro ore al giorno.
Looting continues in #Maracaibo#Venezuela. Collapse of law and order. via@Imag3n pic.twitter.com/Pl79jf3mdw

— Michael Welling (@WellingMichael) April 26, 2016
Scarseggiano i beni di base nel Paese che si trova in profonda recessione dal 2015, anno del crollo del pil del 5,7%.