Sei Nazioni, la Francia sgambetta l'Irlanda. Bene il Galles
Commenti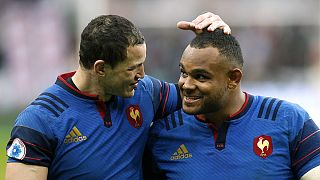 La Francia è tornata. Dopo aver vinto, soffrendo, contro l'Italia, i transalpini battono a Parigi 10-9 l'Irlanda nel secondo match del 6 Nazioni e si candidano per la vittoria finale del Torneo.
#XVdeFrance Victoire des tricolores face à l'Irlande au Stade de France! Un max de RT pour les Bleus ! #FRAIRLpic.twitter.com/o3gBJLgfq8

— FF Rugby (@FFRugby) 13 Febbraio 2016
Partita contratta, dove gli ospiti prendono il sopravvento grazie alla maggior precisione al piede, andando al riposo avanti 9-3. A 20 minuti dalla fine la meta di Medard, con la trasformazione di Plisson che regala la seconda gioia ai galletti.
Today's #RBS6Nations Man of the Match is Jamie Roberts presented by NatWest customer Alan. https://t.co/Eu4Wbf8Sfthttps://t.co/Ri7iFnz6fC

—

RBS

6 Nations (@rbs_6_nations) 13 Febbraio 2016
Nell'altro match di giornata, vittoria per il Galles sulla Scozia. Domenica all'Olimpico, l'Italia riceve l'Inghilterra, squadra che non ha mai battuto nella sua storia.