La più forte calciatrice di sempre appende le scarpette al chiodo
Commenti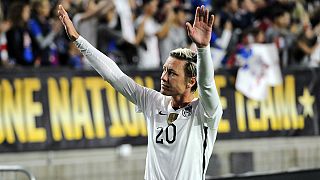 Potrebbe essere riduttivo chiamarla la Lionel Messi in gonna, ma è solo uno dei metri di paragone per far comprendere la grandezza di Abby Wembach, la calciatrice più prolifica della storia del calcio modeno, o soccer, come lo chiamano gli americani.
184 gol in 252 partite, due ori olimpici e un Mondiale, l'ultimo giocato in Canada: con questi numeri alle spalle, Abby Wambach, attaccante degli Stati Uniti e leggenda del calcio femminile, ha annunciato che a dicembre si ritirerà ufficialmente all'età di 35 anni.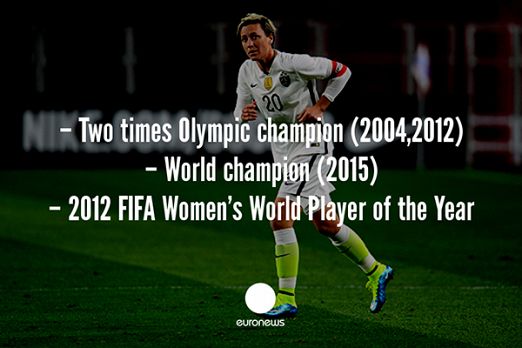 La bomber aveva dato l'annuncio dopo essere stata ricevuta dal presidente degli Stati Uniti, Barack Obama, per la vittoria della Coppa del Mondo che si è tenuta nel mese di luglio. Il presidente ha twittato un messaggio.
Congrats on a great career, Abby Wambach. For the goals you've scored & the kids you've inspired, you're the GOAT! pic.twitter.com/Kud56ChsBO

— President Obama (@POTUS) December 16, 2015
La Wambach ha chiuso con una piccola macchia in carriera questo mercoledì 16 dicembre. La sconfitta casalinga a New Orleans, per una rete a zero contro la Cina.
Questa una retrospettiva delle sue reti più belle