Basket: Kobe Bryant annuncia il ritiro a fine stagione
Commenti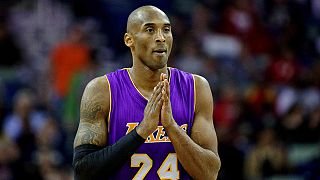 Kobe Bryant lascerà il basket a fine stagione dopo vent'anni in NBA. Da mesi giravano voci di un ritiro, la stella dei Los Angeles Lakers, 37 anni, spazza via ogni dubbio con una lettera pubblicata sul sito The Players's Tribune.
Dal 2013 Bryant ha accumulato gravi infortuni e da tempo osservatori ed ex giocatori gli consigliavano il ritiro viste le sue scarse prestazioni in campo.
"Una decisione del genere non dipende da circostanze esterne, è una decisione personale – ha affermato Bryant -ho dovuto semplicemente accettare il fatto che non voglio più farlo e mi va bene".
Il 13 aprile Bryant disputerà l'ultimo match in NBA, contro lo Utah. Ma potrebbe partecipare ai Giochi di Rio, il presidente della federazione statunitense gli ha lasciato la porta aperta.
Kobe Bryant's farewell tour should have memorable moments https://t.co/BpUYOdFLgdpic.twitter.com/jeNKFkhqTy

—

NBA

NEWS

! (@NbaNbanewsgo) 30 Novembre 2015
"Black Mamba" è considerato il terzo miglior marcatore della storia dell'NBA con una media di circa 25 punti a partita.