Fifa: si candida a presidente Jérôme Champagne, ex vicesegretario generale
Commenti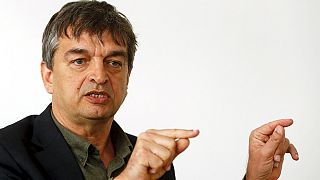 Spunta un quarto candidato alla presidenza della Fifa: è Jérôme Champagne, 57 anni, ex vicesegretario generale del massimo organismo calcistico internazionale.
I am candidate to the FIFA presidency – https://t.co/EwgNln48Eopic.twitter.com/4acGAlT3bC

— Jérôme Champagne (@JChampagne2016) 23 Octobre 2015
Champagne ci aveva provato già a maggio, ma non aveva trovato l'appoggio di cinque Federazioni. È il secondo francese in lizza per la guida della Fifa, l'altro è Michel Platini, sospeso due settimane fa per 90 giorni assieme a Sepp Blatter dal comitato etico per un presunto versamento illecito ricevuto dal presidente dimissionario.
Gli altri due candidati sono il principe giordano Ali Bin al-Hussein e l'ex capitano di Trinidad e Tobago, David Nakhid.
Per altre candidature resta poco tempo, la scadenza è lunedì prossimo.