Taiwan: dodicenne inciampa e buca quadro del Seicento napoletano
Commenti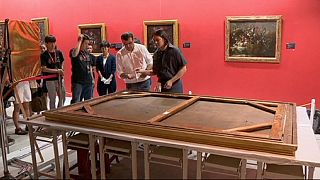 Inciampa e buca un quadro del seicento napoletano. La disavventura è capitata a un giovane dodicenne in un museo di Taipei a Taiwan.
Il ragazzo mentre stava percorrendo l'esposizione, quando ha perso l'equilibrio finendo con le mani, con una reggeva una lattina, proprio contro il dipinto 'Fiori' di Paolo Porpora del valore di 1,5 milioni di dollari.
"Questo quadro ha 300-400 anni. La sua struttura è molto fragile – spiega Tsai Shun-Jen, capo del gruppo di restauratori della TSJ Art Conservation and Restoration – Quando cominceremo a lavorare sul restauro del dipinto, la priorità sarà quella di rafforzare la struttura senza ritoccare la vernice sulla zona danneggiata".
Gli organizzatori della mostra alla Tst Art of Discovery di Taipei hanno deciso di non rivalersi sulla famiglia del ragazzo. L'opera fa parte di una collezione privata ed è assicurata.
Nella stessa esposizione dal titolo 'Il volto di Leonardo: immagini di un genio' c'è anche un autoritratto di Leonardo da Vinci del valore di 231 milioni di dollari.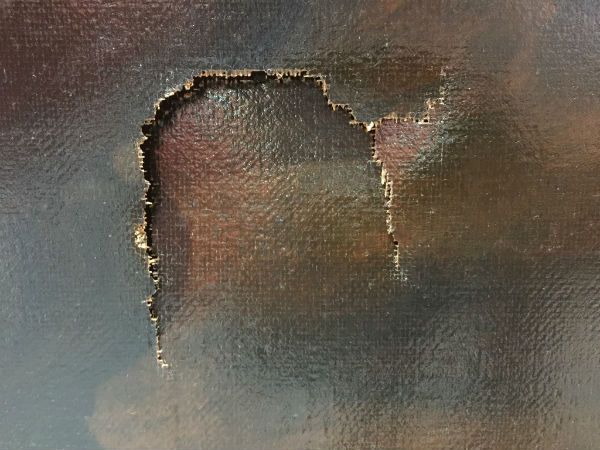 Picture of the workers Restaurating the painting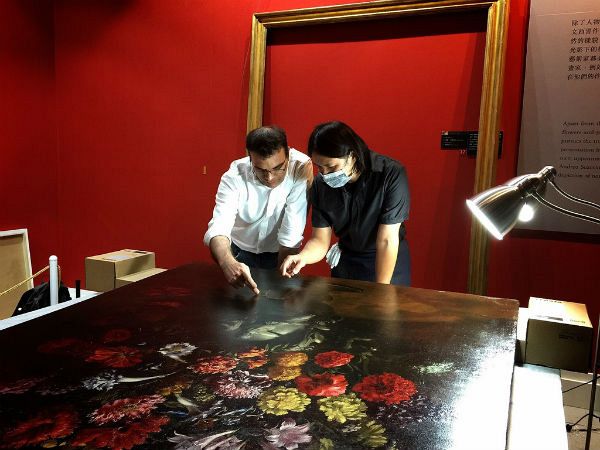 I precedenti
Una disavventura simile è capitata a luglio a un altro bambino, in quel caso di 5 anni, che ha urtato e rotto un vaso in porcellana del XVIII secolo esposto nel museo inglese di Ipswich.
Il quotidiano britannico The Guardian dedica ampio risalto all'accaduto, ricordando incidenti simili. Nel Regno Unito, nel 2006, tre vasi cinesi del '700 sono stati distrutti al Fitzwilliam Museum di Cambridge: un uomo inciampò a causa dei lacci slacciati e fece cadere i manufatti d'epoca. Nel 2010, una donna è incimapata in un Picasso esposto al Metropolitan di New York, danneggiando il dipinto con un taglio di 15 centimetri.
L'incidente più costoso
Il record della disattenzione più onerosa è del proprietario di casinò e magnate statunitense, Steve Wynn. Nel 2006 diede una gomitata a Le Rêve di Picasso, il ritratto dell'amate del genio spagnolo datato 1932 . Wynn lo aveva acquistato per 48,4 milioni di dollari nel 1997.
Taiwan, il quadro rovinato: un buco nella tela del '600 http://t.co/miqDJc5vABpic.twitter.com/KQy5RwYX40

— la Repubblica (@repubblicait) August 25, 2015
LIVENewsDesk</a> The painting - Flowers by Italian artist Paolo Porpora. <a href="http://t.co/7SIR5X8LI8">pic.twitter.com/7SIR5X8LI8</a></p>&mdash; RadioLIVE Newsroom (LIVENewsDesk) August 25, 2015
£1m painting to be restored after boy punches hole through it in Taiwan – video http://t.co/guioq9nElNpic.twitter.com/BJOWYNCP3G

— usa breaking news (@usnews4u) August 25, 2015
More CBCNews</a>: Boy stumbles in art gallery, punches hole in 350-year-old $2M painting. <a href="http://t.co/4G1RP7te5k">http://t.co/4G1RP7te5k</a> <a href="http://t.co/2lIVVlFC3y">pic.twitter.com/2lIVVlFC3y</a></p>&mdash; CBC News Alerts (CBCAlerts) August 25, 2015
La pagina dedicata a Paolo Porpora su Wikipedia è tradotta in inglese, tedesco, spagnolo, francese, polacco, ucraino e cinese. Manca la versione in italiano.