Ancora morti nell'est dell'Ucraina. Scricchiola il cessate fuoco
Commenti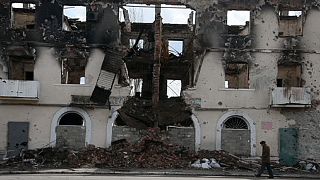 Scricchiola sempre di più il cessate il fuoco nell'est dell'Ucraina. Proprio mentre da Berlino la diplomazia rinnova l'appello a fermare l'escalation delle violenze, i vertici militari di Kiev parlano di sei morti e di una decina di feriti solo nelle ultime 24 ore.
6 Ukrainian servicemen KIA, 12 got wounded in the last 24 hours

— NSDC of Ukraine (@NSDC_ua) 14 Aprile 2015
Allo stesso portavoce dell'esercito, che situa i più accesi combattimenti nella zona di Donetsk, fanno eco esponenti governativi che riferiscono del transito di una colonna di mezzi, carichi di materiale militare russo. Ping pong di accuse, a cui i separatisti replicano denunciando l'attacco di alcune loro posizioni.
Appena poche ore prima, in vista del G7 di Lubecca, i ministri degli esteri di Ucraina, Russia, Francia e Germania avevano sollecitato da Berlino un rafforzamento della missione di monitoraggio OSCE nella regione e avevano auspicato di estendere il ritiro delle armi dal fronte anche all'artiglieria leggera e a quelle di piccolo calibro.