Morto a 92 anni Ralph Baer, padre dei videogiochi domestici
Commenti
Di
Euronews
Agenzie:
Ansa, Aptn, Reuters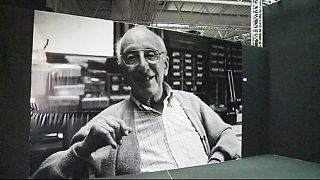 E' morto a 92 anni, nella sua casa di Manchester, negli Stati Uniti, Ralph Baer, conosciuto come il padre dei videogame.
Fu lui, nel 1966 a creare il primo videogioco che poteva essere visualizzato su una normale televisione. Due anni dopo nacque un prototipo della moderna console, la cosiddetta Brown Box.
Baer ha dato vita a molti giochi come Simon, Super Simon e Maniac, e dalla sua console discendono gli apparecchi per il gioco della più recente generazione.
Nato in Germania nel 1922, emigrò con la famiglia negli Stati Uniti nel corso della seconda guerra mondiale per sfuggire alle persecuzioni contro gli ebrei.
Nel 2006 fu insignito della National Medal for Science and Technology dall'ex
presidente George W. Bush, mentre nel 2010 è stato ammesso nella National Inventors Hall of Fame.