Inchiesta sulle agevolazioni fiscali del Lussemburgo a McDonald
Commenti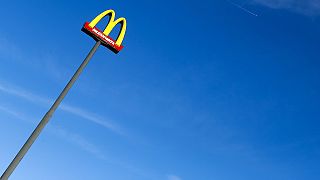 Anche Mc Donald è finito nell'obiettivo dell'anti-trust europeo.
Il commissario alla concorrenza ha deciso di aprire un'inchiesta per far luce sulle agevolazioni fiscali che il Lussemburgo avrebbe concesso al gigante americano del fast-food .
In particolare Bruxelles intende verificare se il Granducato abbia violato gli accordi sulla doppia tassazione, concedendo di fatto a Mc donald di non pagare le tasse sui profitti europei né negli Stati Uniti, né tantomeno in Lussemburgo.
European Commission to probe McDonald's tax deal with Luxembourg – Tax Justice Network https://t.co/4cXT9XHvF2

— angelo mincuzzi (@Angelo_Mincuzzi) 3 Dicembre 2015
L'inchiesta lanciata dal commissario alla concorrenza Margrethe Vestager segue le indagini già avviate contro altre multinazionali Starbucks, Fiat, Apple e Amazon, accusate di aver approfittato di agevolazioni fiscali in Lussemburgo per eludere le tasse.