Netflix taglia i ponti con Spacey (ma rassicura i fan)
Commenti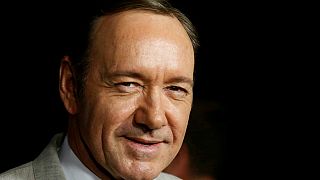 Netflix prende le distanze da Kevin Spacey
Il moltiplicarsi di accuse di molestie nei confronti di
Kevin Spacey
costa all'attore i rapporti con
Netflix
. Dopo aver annunciato la sospensione della sesta stagione di
House of Cards
, il gigante dell'intrattenimento online ha ora fatto sapere che taglierà i ponti con lui e che non si impegnerà in nessun'altra produzione della serie che lo includa nel cast. La radiazione di Kevin Spacey per
House of Cards
non equivale tuttavia a un "de profundis": Netflix è infatti in trattative con la produzione della Media Rights Capital per valutare se concludere il progetto senza di lui.
Comunicato di Netflix
: "Netflix non si impegnerà in nessun'altra produzione di House of Cards che coinvolga Kevin Spacey. Continueremo a lavorare con
MRC
(ndr: Media Rights Capital, la società produttrice di -House of Cards_) durante questo periodo di transizione, per valutare il futuro della serie. Abbiamo inoltre deciso che non procederemo alla distribuzione del film Gore, che era in fase di post-produzione, interpretato e diretto da Kevin Spacey".
Niente "Gore": Netflix oscura anche il nuovo (e quasi pronto) film di Kevin Spacey
L'attore due volte Oscar per
American Beauty
e
I soliti sospetti
dovrà inoltre rinunciare all'uscita di "Gore": film biografico sulla parentesi italiana dello scrittore Gore Vidal da lui stesso diretto e interpretato e ora in fase di post-produzione, di cui sempre Netflix ha annunciato lo stop alla distribuzione. La sua pubblica ammenda per le molestie all'attore
Anthony Rapp
ha aperto un vaso di Pandora di accuse nei suoi confronti che, da allora, non hanno smesso di moltiplicarsi. Alla denuncia di Rapp, relativa a fatti che sarebbero intervenuti nel 1986, quando l'attore aveva 14 anni, sono tra l'altro seguite quelle del messicano
Roberto Cavazos
, che lavorava al London Theatre sotto la direzione artistica di Spacey tra il 2014 e il 2015, e quella del regista statunitense Tony Montana. Otto persone coinvolte nella produzione di
House of Cards
si sono inoltre dichiarate vittime di avances e atteggiamenti sconvenienti da parte di Spacey.