Londra invia per errore lettere di espulsione a cittadini europei
Commenti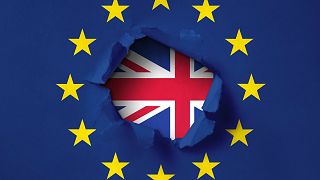 Un errore clamoroso, ma soprattutto una figuraccia, considerando le attuali tensioni legate al Brexit.
L'Home Office, il ministero dell'Interno britannico, ha inviato per errore un "centinaio di lettere": http://www.ansa.it/sito/notizie/mondo/europa/2017/08/23/regno-unito-lettere-per-errore-a-cittadini-ue-rischio-arresto_f339a4fc-83ed-40ef-a3c8-b64a282bc23c.html a cittadini europei residenti in Gran Bretagna avvisandoli che avevano un mese per lasciare il paese, pena l'espulsione o l'arresto.

Home Office wants to deport a Finnish academic who is married to a Brit and pays taxes in Britain, i.e. me. https://t.co/4zpS1ENlW9

— Eva Johanna Holmberg (@EvaJohannaH) August 23, 2017
A scagliare la prima pietra è stata Eva Johanna Holmberg, professoressa universitaria finlandese, sposata con un cittadino britannico e residente nel Regno Unito da una decina d'anni. Appresa la notizia, il quotidiano The Guardian ha chiesto chiarimenti all'Home Office, che, dopo aver riconosciuto l'errore, ha contattato tutti i destinatari delle lettere incriminate per tranquilizzarli.
Clarification on letters sent in error to EU citizens in the UK: https://t.co/es47V6V5Scpic.twitter.com/bK6tMllFDk

— Home Office (@ukhomeoffice) August 23, 2017
Qualcuno però la lettera l'aveva presa sul serio ed era corso rapidamente da un avvocato. E' il caso della docente finlandese che ha dovuto anticipare 3.800 sterline al suo legale. Ora, più che delle scuse telefoniche chiede di essere rimborsata.